July 7, 2020 (via CASAA Twitter @CASAAMedia) CASAA needs your help! National Call to Action for vape mail ban. Wisconsin ANTZ ignore vape fact. Hawaii closer to flavor ban. Bricks & mortar association backs online vape sales ban. Chicago flavor ban stalls. _______________________________________________________________ MESSAGE FROM CASAA: We've never really done this before, but CASAA needs your help! Today! Right now! Click here …
Read More »
All things considered, CASAA has had a good run. Since our inception in 2009, we've helped elevate the voice of consumers to a degree that top officials at the Food and Drug Administration make public statements acknowledging the benefits of vaping and other smoke-free alternatives. We need your help to keep this energy going. As you well know, CASAA membership …
Read More »
June 29, 2020 (via CASAA Twitter @CASAAMedia) Calls to Action in Michigan and Montana. Cities in Wisconsin, California and Montana blindly following ANTZ lies to ban flavored vapor products and public use. Nonsensical proposed ban on nicotine that's not in the form of cigarettes in Australia. Check out CASAA state web pages and state groups on Facebook. _______________________________________________________________ BARABOO, WISCONSIN: (HEADS …
Read More »
Quick Tips for Consumer Advocates
Members often ask "What can I do to help?" Member involvement is the KEY to CASAA's success! Read on to discover how easy it is to be a Consumer Advocate for Smoke-free Alternatives:
Get to know your lawmakers and where they stand on important issues. Put together a list of contact information for your local lawmakers. (CASAA has provided state and national contact info on this page.) If you can, set up a face-to-face meeting to express your concerns. Otherwise, call or send a letter or email.
Sign up to track legislation and agenda topics in your city, county and/or town. Many municipal web sites now let you subscribe to get email or text alerts if legislation is proposed for certain keywords. Sign up for keywords such as: tobacco, smoking, vaping, electronic cigarettes, e-cigarettes, ENDS, vapor products, tobacco products, and cigarette. If you cannot find how to sign up for these alerts on your community's website, call the city office and ask someone to walk you through it. You will then receive notification when a committee or board puts a related item on their agenda or if a new law/ordinance is proposed.
Share CASAA "Call to Action" links on social media. Share on your own Facebook, Twitter, Instagram etc., account, but also share to local advocacy group, fan group and vendor accounts, as well.
Complete the Call to Action. Sharing the Call to Action is great, but also make sure to follow through and send an email or call, too!
Show up to hearings and meetings. Even if you don't feel comfortable speaking, you should be able to fill out a form about your position on a topic or be counted as one who opposes/supports a law or ordinance. Just being physically present can make a huge impact when many people show up to show their support for those speaking. Be sure to dress and act in a business-like manner, respecting the rules of the proceedings and others in the room.
VOTE! Get out and vote for lawmakers who support your views.
CASAA cannot possibly monitor every municipality in the country without member involvement, so it is vitally important for CASAA members to watch their area and alert CASAA staff when they find out about a proposed hearing, meeting, law or ordinance. Email us at [email protected] with all of the information you have regarding the municipality, the law or ordinance being proposed, and the time and place of the meeting or public hearing. The more information you can provide, the faster and the more likely CASAA is to issue a Call to Action.
Don't keep CASAA a secret! Share links to CASAA's Facebook page, groups, Twitter accounts and web site. Use links in CASAA's resource center for facts and science. Help CASAA build membership (it's still FREE to join) and add to our collective voice for consumers. The more members CASAA has, the stronger it becomes!
Stay up-to-date by following CASAA on Facebook and Twitter and join the Missouri CASAA Facebook group!
State Legislative Information
Contact information for the Governor, Senate, and House of Representatives
Governor
Michael L. Parson
Office of Governor
P.O. Box 720
Jefferson City, MO 65102
Phone Number: (573) 751-3222
The Senate
Secretary of the Senate
John R. Ashcroft
600 W. Main Street
Jefferson City, MO 65101
Phone Number: (573) 751-4936
The House
Chief Clerk
Dana Rademan Miller
201 West Capitol Ave, Room 310
Jefferson City, MO 65101
Phone Number: (573) 751-4017
Missouri Laws & Taxes
Smokeless Tobacco & Vapor Products
Laws
Any person or entity who sells tobacco products, alternative nicotine products, or vapor products shall deny the sale of such tobacco products to any person who is less than 18 years of age.1
Nicotine liquid containers must be child-resistant (except prefilled containers not intended to be opened by consumer).1
A retail license or permit is required to sell vapor products.1
Missouri's Clean Indoor Air Act has not been amended to prohibit the use of vapor products where smoking is prohibited.
The following municipalities have ordinances that prohibit vaping where smoking is prohibited (some exclude bars and restaurants): Branson, Clinton, Columbia, Creve Coeur, Farmington, Gainesville, Kansas City, Nevada, Plattsburg, Washington, Warrensburg, West Plains
Tobacco/Vapor 21 Laws: Federal law passed December 20, 2019 prohibits sales of all tobacco and vapor products to anyone under the age of 21 years old. FDA stated law became effective on that date. States may choose to continue with current age law at the risk of losing federal funding. Columbia, Crestwood, Des Peres, Eldon, Excelsior Springs, Gladstone, Grandview, Independence, Jackson County, Jefferson County, Kansas City, Lee's Summit, Liberty, Oak Grove, Parkville, Raymore, St. Louis County and St. Louis City already prohibit sales of tobacco and vapor products to persons under the age of 21 years old.
Flavor Bans: Federal law prohibits the sale of closed system devices (pods, cartridges) containing e-liquid in flavors other than tobacco or menthol.
Taxes
Smoke-free tobacco products are subject to a state excise tax of 10% of the manufacturer's price.2
Vapor products do not have an additional state excise tax.
Source
1. http://revisor.mo.gov/main/OneSection.aspx?section=407.926&bid=23218&hl=
2. https://www.salestaxhandbook.com/missouri/tobacco
Updated January 2020
National Calls to Action
If no results are shown in the box below, there are no current National Calls to Action. Click here to go to our Calls to Action page.
(Update 07.06.20) S. 1253, which would prohibit shipping vapor products through the USPS (just like the ban on mailing cigarettes) was passed by the Senate on July 2, and the text of the amended bill is finally available on congress .gov. While a significant amendment was adopted that requires an extensive list of research to be completed, the effect of …
Read More »
#EssentialToUs States are responding to their own outbreaks of COVID-19 by implementing different versions of social distancing and shutting down non-essential services. While some of these businesses are being granted exemptions (for example, restaurants can still offer curbside pick-up and delivery and liquor stores are open with strict social distancing protocols), there are questions about whether or not vape shops …
Read More »
(Update – 02.21.20) HR 2339 (Pallone-NJ), which would, among other things, ban vapor products in flavors other than tobacco, is scheduled for a vote by the full House of Representatives on Thursday, February 27, 2020 Take Action – Send a Message This legislation is being supported by an army of Bloomberg-funded anti-harm reduction groups to the tune of $160,000,000. At the …
Read More »
National Legislative Information
Contact information for the Executive, Senate, and House of Representatives
The White House
President of The United States
1600 Pennsylvania Avenue NW
Washington, DC 20500
Comments: (202) 456-1111
Switchboard: (202) 456-1414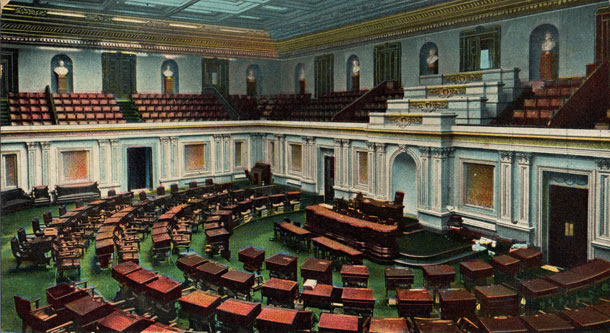 The Senate
The United States Senate
The United States Senate
Washington, DC  20510
Switchboard: (202) 224-3121
The House
The United States House of Representatives
United States House of Representatives
Washington, DC 20515
Switchboard: (202) 224-3121
 Archived Calls to Action (Ended)
If no results show in the box below, there are no previous Calls to Action for your state.